Setting the Correct Goal - How to set?
Setting goals for our life is necessary to manage time efficiently. Because when you don't have goals, you don't know how you can continue on the road.
So, how to set a goal correctly? How to apply after setting a goal?
Be alone with yourself. If you don't think about the purposes, goals, and life's meaning, you need to spend time with yourself alonely. You can start by finding a silent place to think.
Think about your experiences. What were you busy with before? How did you spend your time before? What did you do correctly? What kind of success have you had? Remembering the simplest experiences will also renew one's self-confidence, so you can write them down somewhere. Past experience can include: learning to drive, winning a medal, having a job, winning college, graduating high school.
Think about what you want and what motivates you. What are the things you don't know how to spend your time while working? Drawing pictures, playing sports, writing code, writing books, singing.
Set measurable, realistic and clear goals based on your motivations and interests. There are important steps to take in setting the right goal. Like setting a deadline, setting goals that can be done. Implementing an unrealistic goal is often disappointing. Of course, that doesn't mean we shouldn't set big goals.
Take action to achieve your goals. You have a goal of learning an instrument. You need to think, research, and plan what you can do to implement your goal, then take action. Which instrument do I want to learn? To what extent will I learn? Where can I learn? How long will it take me? With whom will I learn? How long will it take to estimate? With questions like these, you can plan your goal and take action.
Share your ideas with others. You can want to share your ideas with your close circle which is family members, friends, or social media followers. The feedback can help to grow yourself.
Reward your achievements. You set a goal and successfully advance it by the date you set. Congratulating yourself secretly :), rewarding yourself will motivate you to pursue new goals.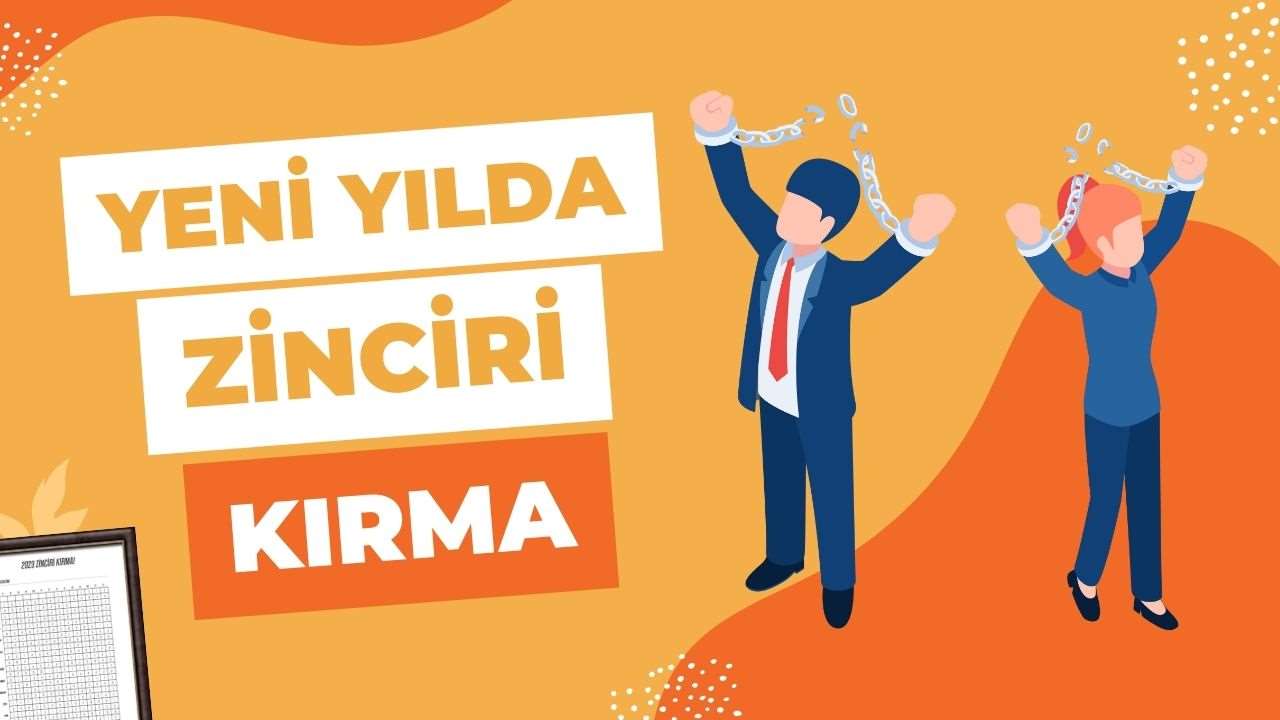 2023 Yılında Zinciri Kırma
Yeni yıla sayılı günler kaldı. Her yeni yıl insanların pek çok hedef koyduğunu düşündüğümüzde doğru planlamanın ne kadar önemli olduğunu anlayabiliriz. Bugün size kendi hayatımda da uyguladığım bir alışkanlık yönetimi metodundan bahsetmek istiyorum. Hemen başlayalım.
Erteleme Sorunu Nedir? Neden Erteleriz? Erteleme İle Nasıl Başa Çıkabiliriz?
"Hallederiz." , "Yarın başlıyorum. ", "10 dakika sonra başlıyorum.", "Biraz daha bekleyeyim sonra başlarım." Bunlar günlük hayatta sıklıkla kullanmış olduğunuz cümleler mi? Yalnız değilsiniz. Her 5 kişiden biri gün içerisinde yapması gereken küçük ya da büyük işleri bir şekilde erteliyor. İşini ya son gün yarım yamalak tamamlıyor ya da hiç başlamıyor.
SWOT Analizi Nedir? Ne İşe Yarar ve Nasıl Yapılır?
Yaklaşık yarım asırdır hayatımızda bulunan SWOT analizi tekniği, güçlü ve zayıf yönlerimizi belirlememize yararken fırsatları ve tehditleri de göz önünde bulundurmamızı ve bunlara göre adım atmamızı sağlıyor. Peki SWOT analizi nedir? SWOT analizi nasıl yapılır? SWOT analizinin faydaları nelerdir? Hazırsanız bu sorulara örnekler vererek açıklık getirelim.
Pomodoro Tekniği Nedir? Pomodoro Metodu Nasıl Uygulanır?
Dikkatimizi yönetmenin ve işlerimize odaklanmanın uzun uğraşlar gerektirdiği günümüzde zamanı yönetebilmek de bir hayli güç. Buna benzer pek çok sorunun üstesinden gelebilmemiz ve zamanımızı verimli kullanabilmemiz için kullanabileceğimiz bazı yöntemler var. Pomodoro Tekniği bunlardan bir tanesi. Peki Pomodoro Tekniği nedir? Pomodoro kelimesi nereden gelmiştir? Pomodoro Tekniği nasıl çalışır ve nasıl kullanılır? Bu soruların cevaplarını merak ediyorsanız yazımıza vakit kaybetmeden başlayalım.